See on Scoop.it – Big Data and Personalization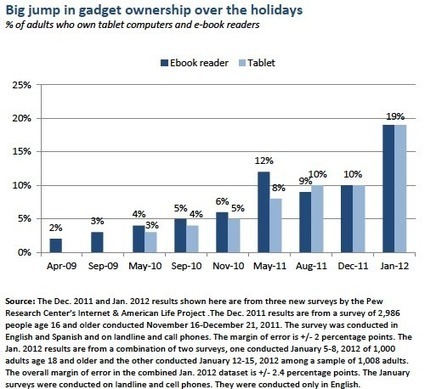 When we talk about devices in mobile marketing, most marketers' thoughts still jump directly to smartphones. And for good reason. They're cheaper and more portable than tablets (at least when subsidized by the carriers), and smartphones are a consumer's constant companion. They also account for the largest market share of mobile devices.
According to a recent industry survey 56% of adult Americans have a smartphone, while 35% of US citizens over the age of 16 own a tablet device. And if patterns established during past holiday seasons continue — even to a lesser extent as the market becomes saturated — the number of tablets in circulation are likely to grow after people open their Christmas presents.

See on marketingland.com