See on Scoop.it – Omnichannel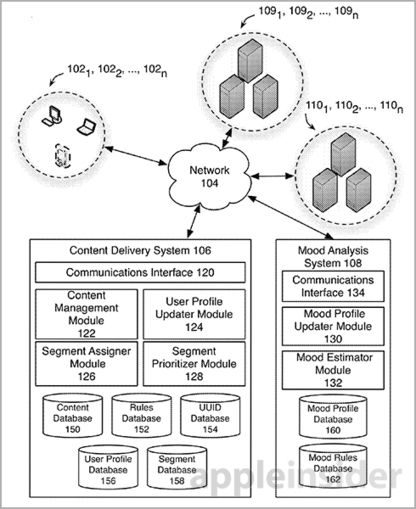 The U.S. Patent and Trademark Office on Thursday published a peculiar Apple filing describing an ad service that targets users based on hard-to-quantify metrics like behavior and mood.
Apple's "Inferring user mood based on user and group characteristic data" patent application looks to offer advertisers and content providers a more intuitive and effective way to target users.
As noted in the document, a user's responsiveness to targeted content delivery — advertisements — can be affected by any number of factors. Among these are location, time of day, current activity and mood. Apple wants to leverage user mood and mood-associated characteristic data to provide a more accurate method of ad targeting.
In addition to mood, the system takes into account user demographics, behavior, location, time, how the ad is served, the package contents and more.

See on appleinsider.com